Table hockey festival in Prague

The Czech Open 2015 will be held in Prague on Saturday 25th April 2015. It will be the last Super Series tournament of the World Table Hockey Tour 2014/2015 (WTHT) and therefore it may decide the overall ranking of the WTHT. The Czech Open 2015 will be also a part of the Czech Cup series (Czech). This tournament will be the biggest tournament of the current season in the Czech Republic. All the best Czech players are awaited to participate. We would like to welcome a lot of foreign players, who may take this tournament as the final test of their skills before the World Championship!

All foreign participants must pre-register before the tournament until 23rd April, 12:00 AM. Czech players can register until the end of the presentation on the day of the tournament in the venue, but we kindly ask to pre-register in advance, so that we know the number of participants. Entry fee for the tournament is 200 Czech crowns (or 8 Euro). Only the open single tournament will be held.

We kindly ask all participants - bring indoor shoes, outdoor shoes will not be allowed!

If you have any question do not hesitate to ask Krystof Herold by mail, or by phone: +420 773 118 786.

See you in Prague!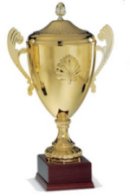 Winners of Czech Open

2014 - Maxim Borisov (RUS)
2013 - Lukáš Turoň
2012 - Edgars Caics (LAT)
2011 - Michal Hvižď
2010 - Aleksey Zakharov (RUS)
2009 - Ahti Lampi (FIN)
2008 - Ivan Zakharov (RUS)
2007 - Ahti Lampi (FIN)
2006 - Jan Suchý
2005 - Lukáš Turoň
2004 - Hans Österman (SWE)
2003 - Jan Dryák



The Czech Open is organized by the Czech Table Hockey Federation CASG and is shielded by the International Table Hockey Federation ITHF.